Physical medicine and rehabilitation: Managing spinal problems with conservative care
Spinal disorders are one of the most common health problems in the United States. Studies by the National Institutes of Health have estimated that 70- to 80-percent of adults will experience spine-related pain at some point in their lives. Back pain is also the leading symptom prompting visits to orthopaedic surgeons and neurosurgeons.
However, most spinal conditions do not require surgical treatment. The vast majority of spinal problems can be managed with non-operative care.
"Only about five percent of patients with back or neck problems are appropriate for surgery," said Conor O'Neill, MD, Director of the UCSF Non-operative Spine Program. "Most of our patients are managed non-operatively."
By using a combination of physical therapy, exercise and pain management, physiatry helps individuals who suffer from injuries and chronic/acute back pain to return to fully functioning lives.
"Any patient with spinal disorders can benefit from our care," said Sibel Demir-Deviren, MD, a physiatrist with the Spine Center. "The reason is we use multiple treatments all at the same time — not one treatment at a time — which has been most effective. We combine pain medication, a tailored exercise program for each patient, and if there is a need, cognitive behavior therapy and injections."
"We work with surgical patients as well, both before and after surgery, to ensure the best results," added Dr. Demir-Deviren. "Our team works together to achieve the shared goal of optimizing function, reducing pain and improving each patient's quality of life."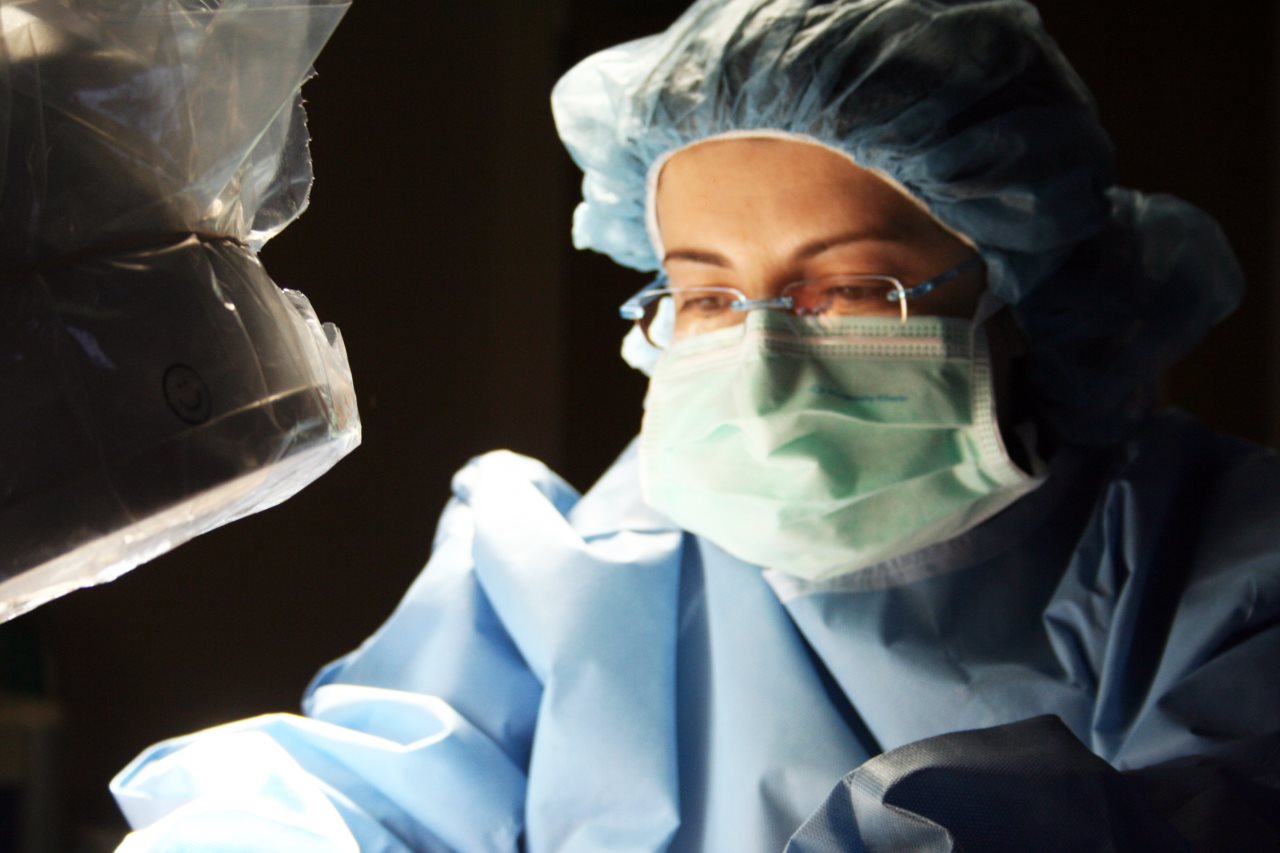 Treating pain, developing individualized care plans
"It's important to point out that pain is very complex," Dr. O'Neill said. "Often patients are looking for a broken part that can be fixed — but more commonly, there are more factors, such as depression, anxiety, family-and-social stresses, job stresses, fear and catastrophic thinking."
In defining a patient's treatment plan, the Spine Center utilizes a variety of diagnostic tools — such as X-rays, EMGs, and MRIs.
"Electrodiagnostic tests — EMGs — are useful diagnostic tools that help us localize nerve injuries and determine the severity of the damage," said Patricia Zheng, MD, a physiatrist with the Spine Center. "They can, for example, help us differentiate whether a patient's hand pain originates from neck degeneration or carpal tunnel syndrome."
In evaluating patients, the Spine Center also works closely with the UCSF Pain Management and Physical Therapy programs to develop a patient's long-term care plan.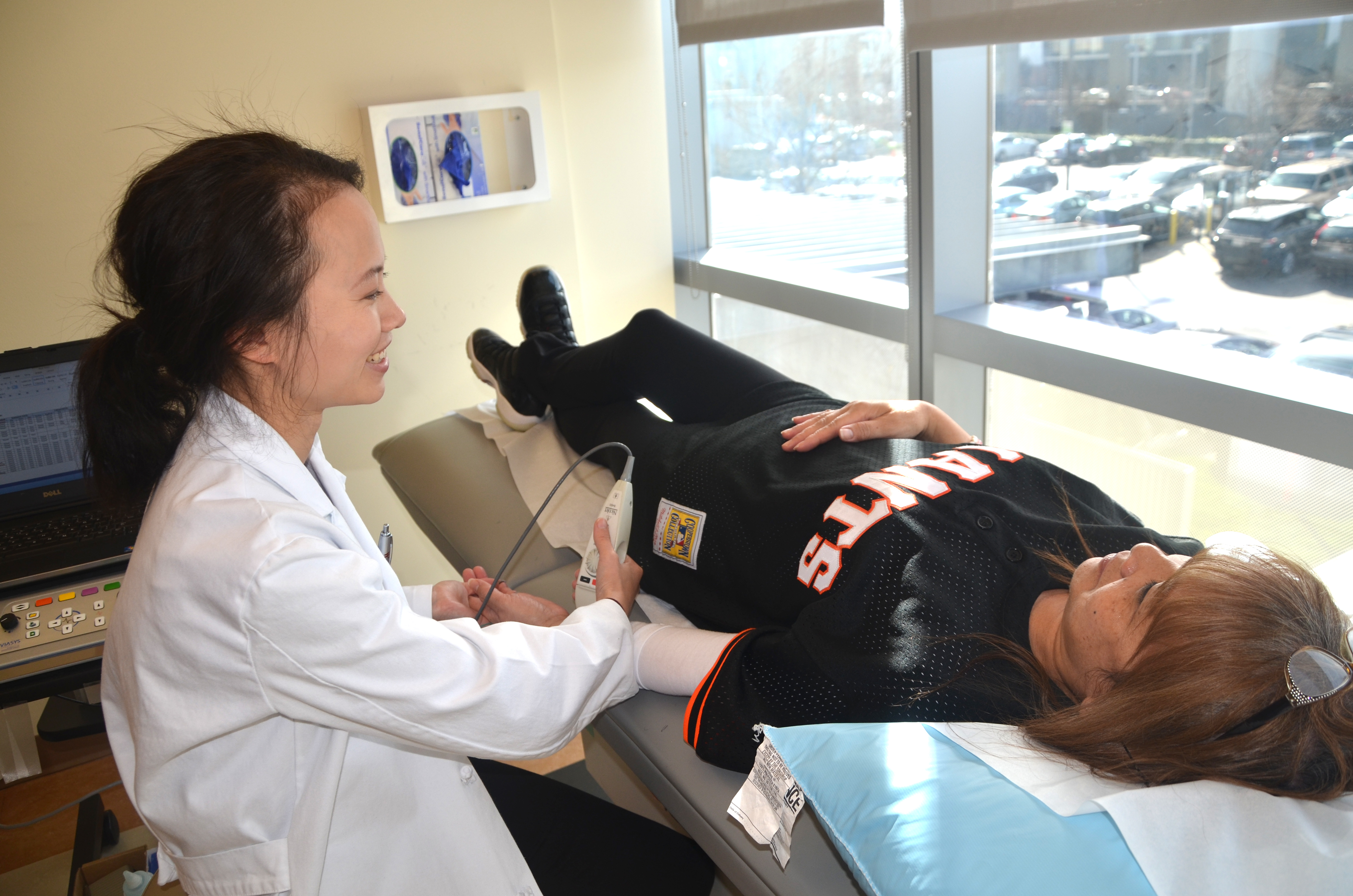 "Our goal is to help patients regain function and quality of life with the least amount of medications and interventions possible," said Mario De Pinto, MD, an anesthesiologist and director of the UCSF Pain Management Program at the UCSF Mt. Zion campus.
"An evaluation is performed by one of the 14 providers that work at the Pain Center and a management plan is developed," Dr. De Pinto added. "Treatment options may include medication management, injections, advanced forms of interventional pain management, such as spinal cord stimulation, dorsal root ganglion stimulation and intrathecal delivery systems."
Additionally, Pain Management utilizes two clinical psychologists, who consult and care for patients who require management of ongoing psychological issues related to their pain, and offers patients monthly group classes: Pain X, a coping skill class, and a pain support group.
Physical therapy, tailored exercise plans
With locations at both Mount Zion and Mission Bay campuses, the UCSF Physical Therapy Program is aligned with the Non-operative Spine Program to help patients recover and sustain maximum function.
"We offer individualized physical therapy evaluations and therapeutic procedures — including exercises, functional activities, neuromuscular re-education and patient education," said Lowen Cattolico, Assistant Director Outpatient Rehabilitation.
"Each patient is carefully evaluated to determine the treatment program that best meets his or her needs. Individual treatment programs combine manual therapy, exercise therapy and education — as well as an emphasis on patient self-management."