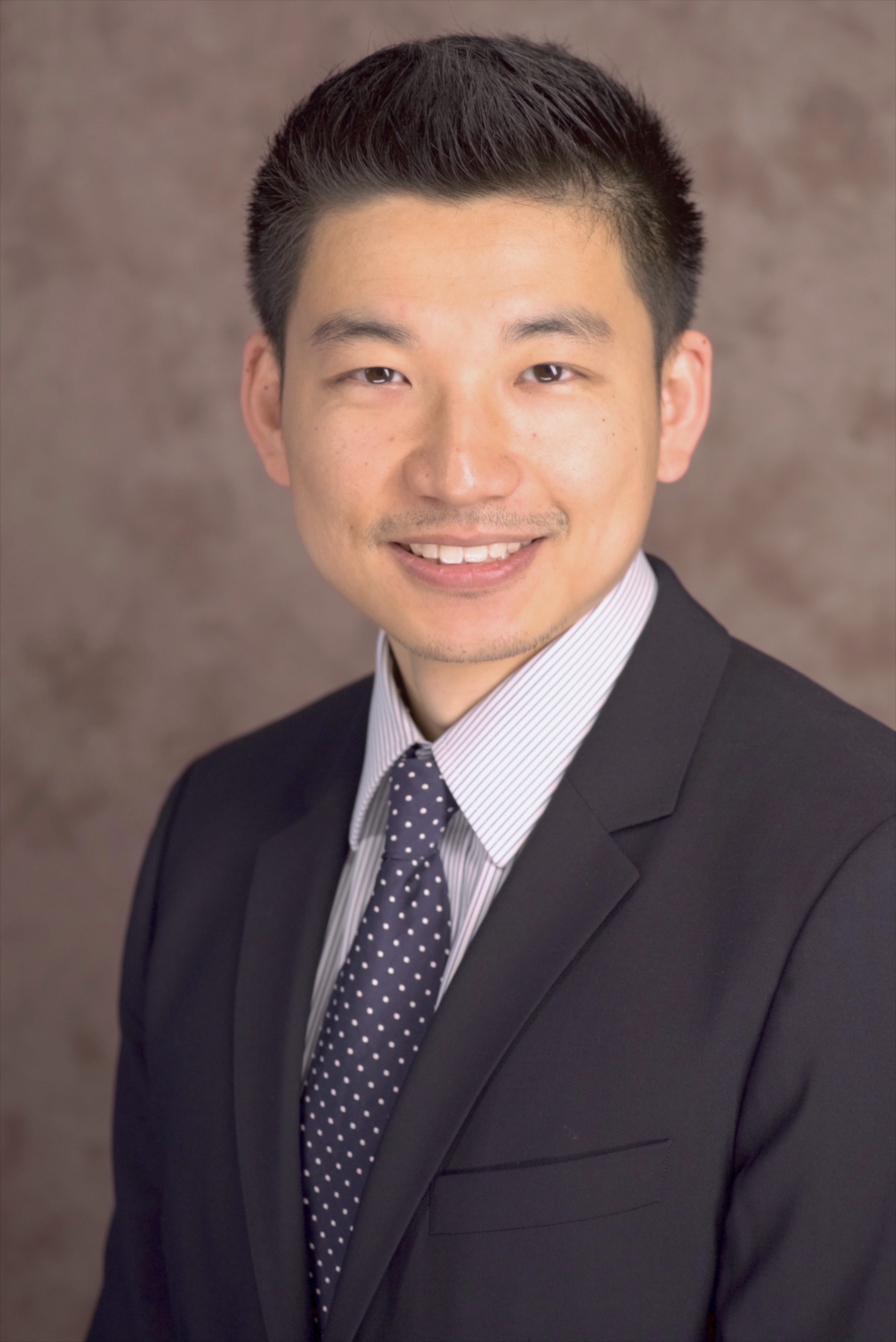 Lee Tan, MD, recently joined the UCSF Spine Center after completing an Adult and Pediatric Comprehensive Spine Fellowship in the Department of Orthopedic Surgery at Columbia University Medical Center. His clinical focus includes spinal deformities, cervical spine pathologies, and degenerative lumbar spine pathologies. He also has expertise in motion-preservation techniques, such as artificial disc replacement and laminoplasty.
The Spine as a Unique Organ System
I think most neurosurgery residents start out wanting to specialize in brain because it's cool and mysterious. But I actually think the decision-making in spine is more complex. The spine has 25 motion segments from the occiput to sacrum; each segment has six degrees of freedom with its own important biomechanical role. To maintain the normal physiological function of the spinal column, each motion segment must work harmoniously with the adjacent levels. Therefore, the spine surgeon must carefully consider the biomechanical impact of a particular procedure to the rest of the spine. An operation done at a single level can have a significant biomechanical impact on other levels and can alter the overall spinal alignment. The spine column also degenerates naturally, as part of normal aging, and during surgical planning the spine surgeon must consider what could happen to the patient years down the road and take the patient's age, pathology, symptomatology, and overall health status into account.
The Orthopedic Spine Surgery Lens
My orthopedic spine fellowship at Columbia University Medical Center under Drs. Larry Lenke, Dan Riew, and Ron Lehman was an extremely valuable experience. I had exposure to a wide range of complex spine disorders, especially in spinal deformity. It gave me a different perspective in evaluating and treating spinal disorders. I learned various tricks in optimizing the milieu for bone healing and learned to view bones as living structures that can remodel over time with load and stress. I also gained experience in motion preserving techniques such as cervical artificial disc replacement and laminoplasty, which can lead to superior outcomes in well-selected patients.
Minimally Invasive Surgery Expertise
I had extensive experience with minimally invasive spine surgery during my residency and fellowship training. In wellselected patients, minimally invasive techniques can lead to improved clinical outcome with less blood loss, less tissue trauma, less infection, and faster recovery. In elderly patients with various medical comorbidities, traditional open surgery may be too morbid for them to tolerate, and minimally invasive techniques may be a great option to address their spinal pathologies and to improve quality of life.
Future Challenges in Spine Surgery
Our goals for spine surgery have always been relieving pain, restoring function, and getting our patients back to their normal daily lives. We need to continue improving our understanding of various spinal disorders to optimize clinical outcome while minimizing complications. Technological advances will certainly have a significant impact on spine surgery in the future. Minimally invasive and motionpreserving techniques have already made huge strides over the last decade and they will continue to grow and mature. I think 3D printing, robotic-assisted surgery, navigation, and stem-cell therapy will be increasingly incorporated into the field and make positive impacts in spine surgery.
The Best Part of Being at UCSF
The UCSF Spine Center has a team of world-renowned spine experts with tremendous amounts of knowledge, experience, and expertise. The close collaboration between the neurosurgeons and orthopedic spine surgeons really brings spine care to the next level. I'm very excited to be part of such an amazing group and looking forward to helping patients achieve the best clinical outcomes possible.
The close collaboration between the neurosurgeons and orthopedic spine surgeons [at UCSF] really brings spine care to the next level.
Lee Tan, MD